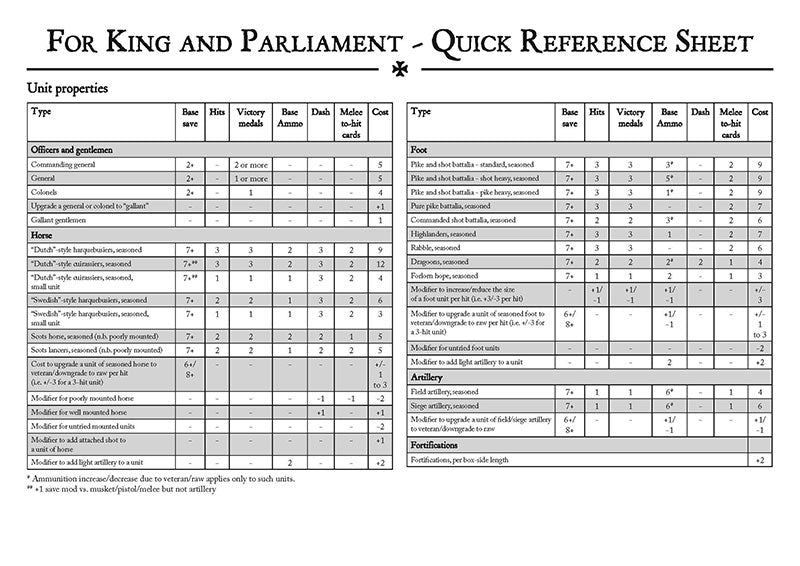 TtS! For King and Parliament - Quick Reference Sheets - Digital version
These are the Quick Reference Sheets for use with the "TtS! for King and Parliament" wargames rules. Players are welcome to download and print them off for use at the table. 
A plastic encapsulated physical printed version is also available.