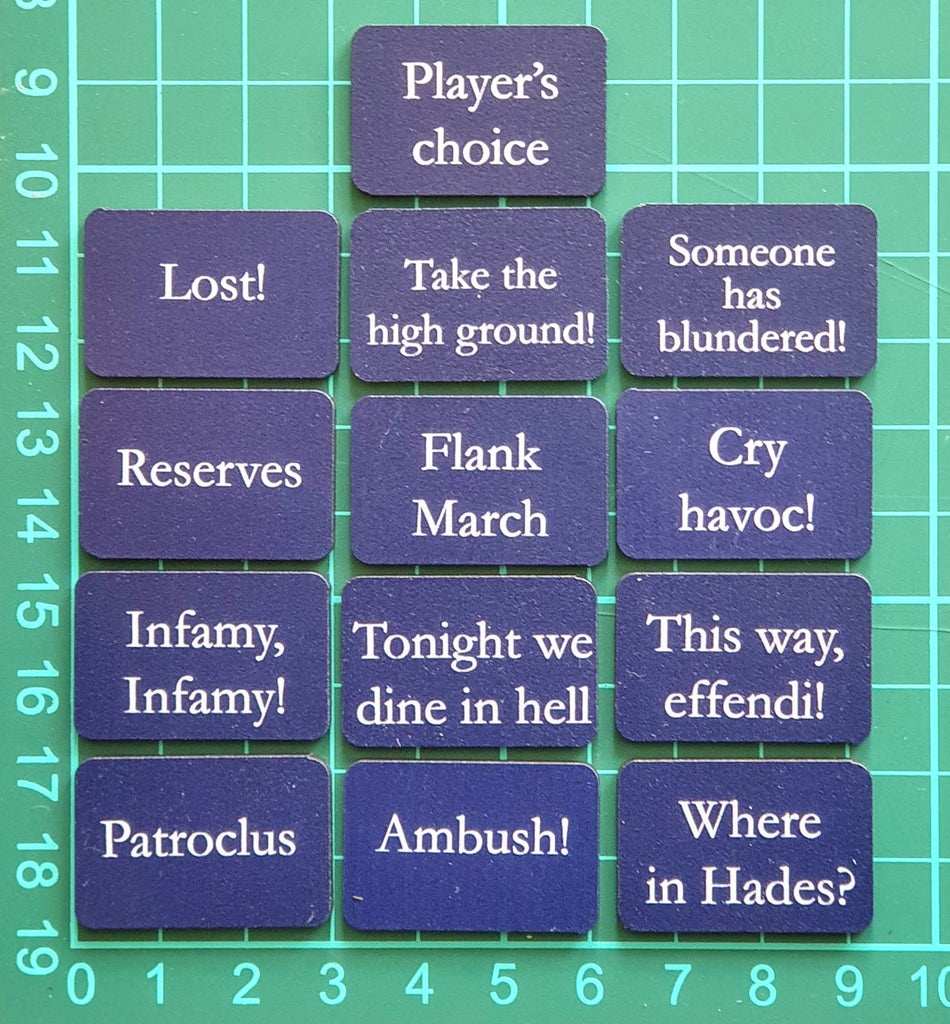 Stratagem Tokens - TtS! - Dark Blue
This set of 13 stratagem tokens, printed with text on one side and plain dark blue on the other, for use with To The Strongest! The dark blue contrasts well with all the other coloured chits, except the purple.
If you should lose a chit (it happens!), please message me and I can include a replacement in a future order, or for the cost of postage.