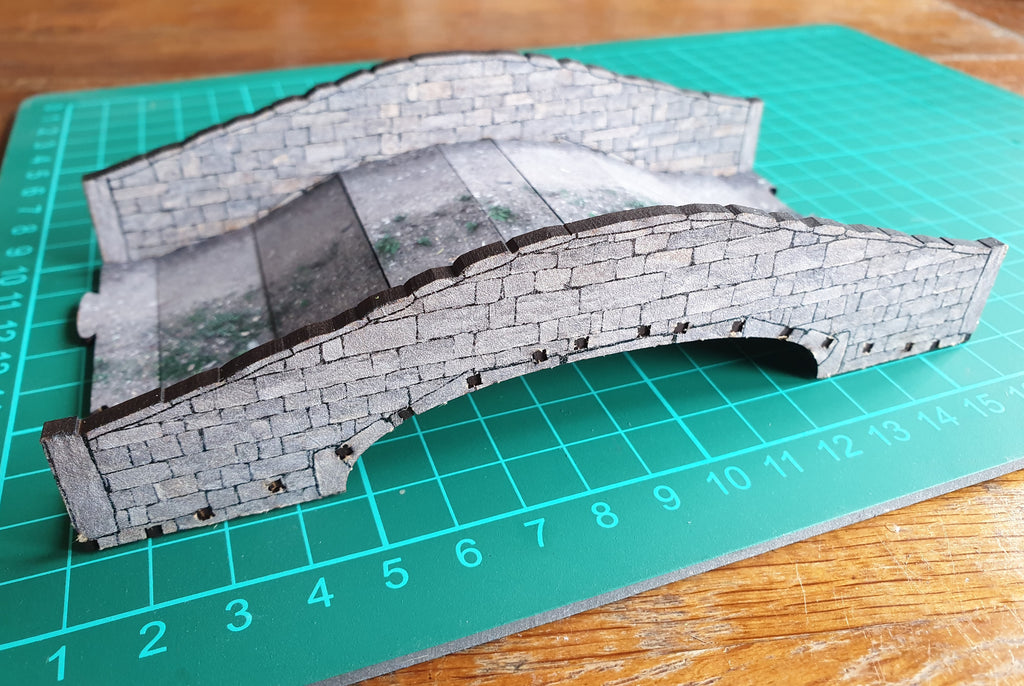 The Flatpack Bridge
Andrew at Flatpack has designed this stunning bridge for use with the Flatpack rivers and roads. It also works nicely with the Deep-Cut equivalent strips. 
It's a lovely bit of work. The bridge is in colour printed MDF- there's no need to paint it. It is 15cm long by 78mm wide. The roadway itself is 70mm wide, so 60mm wide elements and even most tanks, can cross it with ease. It is light and very strong.
The bridge requires very basic assembly. The roadway sections must be pressed into one side of the bridge, and then, starting at one end, the other side pressed on top. It took me seven minutes to make up the one shown in the photo. You have the option of completing the bridge with either the jigsaw ends that lock onto the Flatpack roads, or with straight ends- both are included.