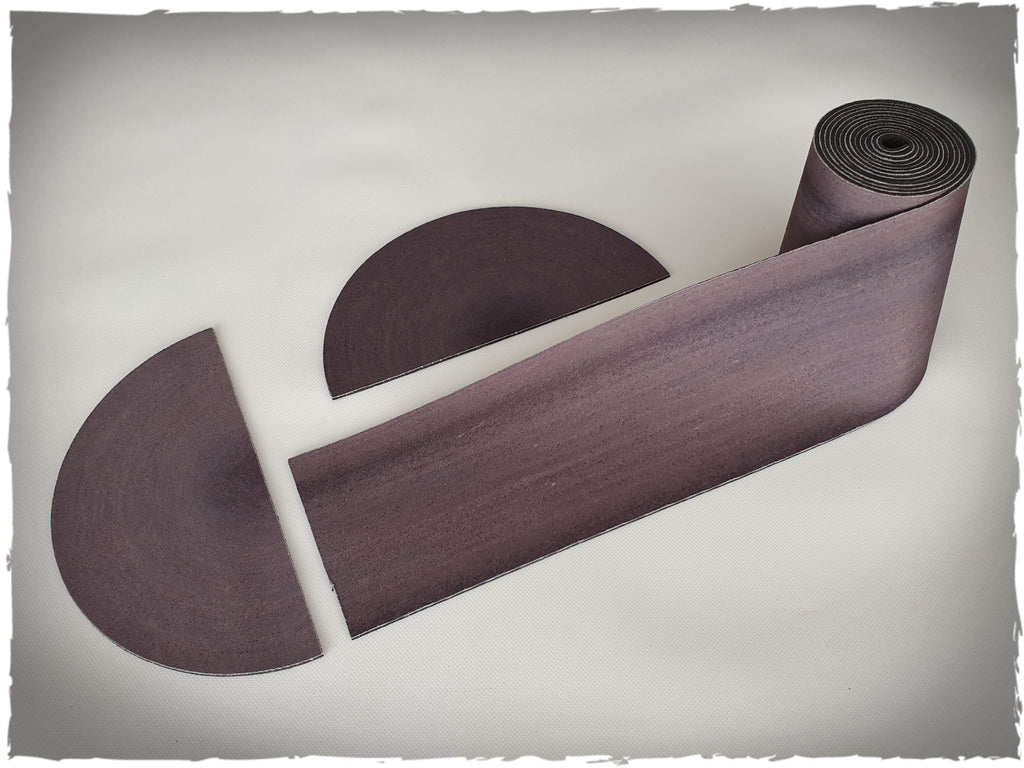 Deep-Cut Tarmac road strip
These terrain strips are manufactured by Deep-Cut Studio in Lithuania. They are printed on a mouse-mat material and are made from cloth, impregnated with paint, on a 2mm thick rubber foam backing. They are 9cm (4.5") wide and 183 cm (6 feet) long, and would work best with 28mm miniatures. The pack also includes two 180 degree bends that can be cut to various angles.
They can be rolled up and quickly laid flat over the gaming surface. They can be cut with scissors or a craft knife.
***Sorry I can't ship these to the USA, unless you want to buy two or more, as they are expensive to post***