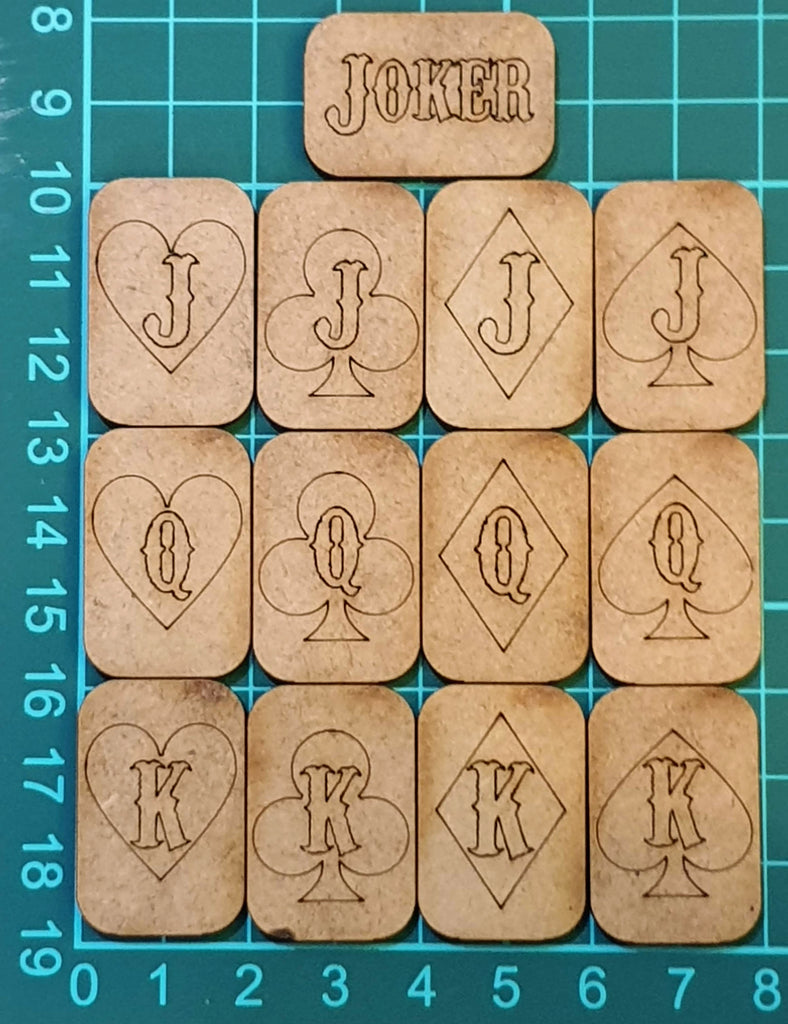 Stratagem Tokens - Natural MDF
These chits have been cut from 2mm MDF, for use with both "To the Strongest!" and "TtS! For King and Parliament". The set includes 13 single sided stratagem tokens, printed with playing card symbols, in natural MDF.
If you should lose a chit (it happens!), please message me and I can include a replacement in a future order, or for the cost of postage.