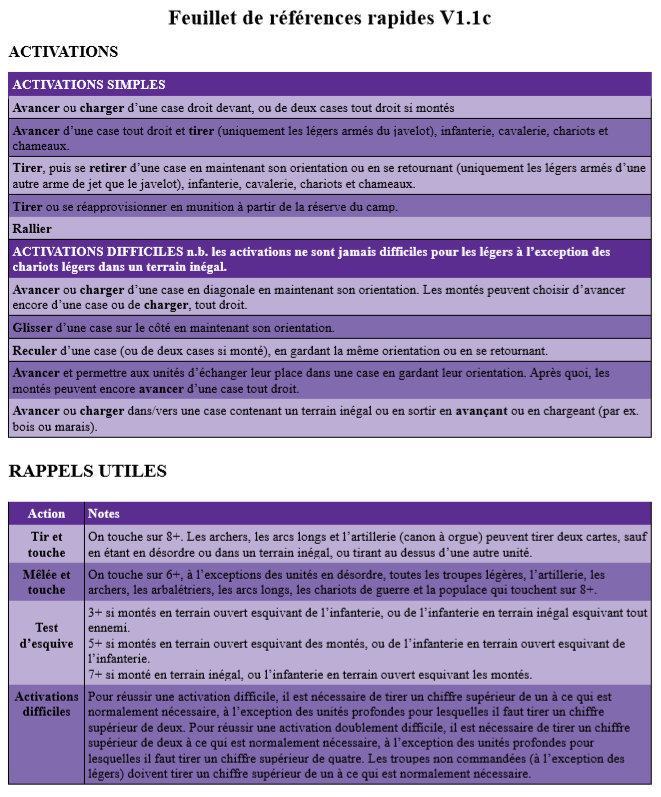 To the Strongest! Ancient and Medieval rules - Quick Reference Sheets v1.1c - Traduction Français - updated 16/1/19
Ceci est la traduction française des fiches de référence rapide à utiliser avec la règle antique et médiévale "To the Strongest!" 
16/1/19 - 
Version mise à jour -
meilleure mise en page.
13/1/19 - a few more changes of wording to improve clarity. One material change- hoplites now get the +1 that spearmen and pikemen get when charged frontally by mounted, in line with the rules text.
10/1/19 - an important update to the sheet- the expanded save modifiers are now very much easier to use, and include a missing save for elephants vs. mounted. Redundant lines (ie demoralisation) have been removed.