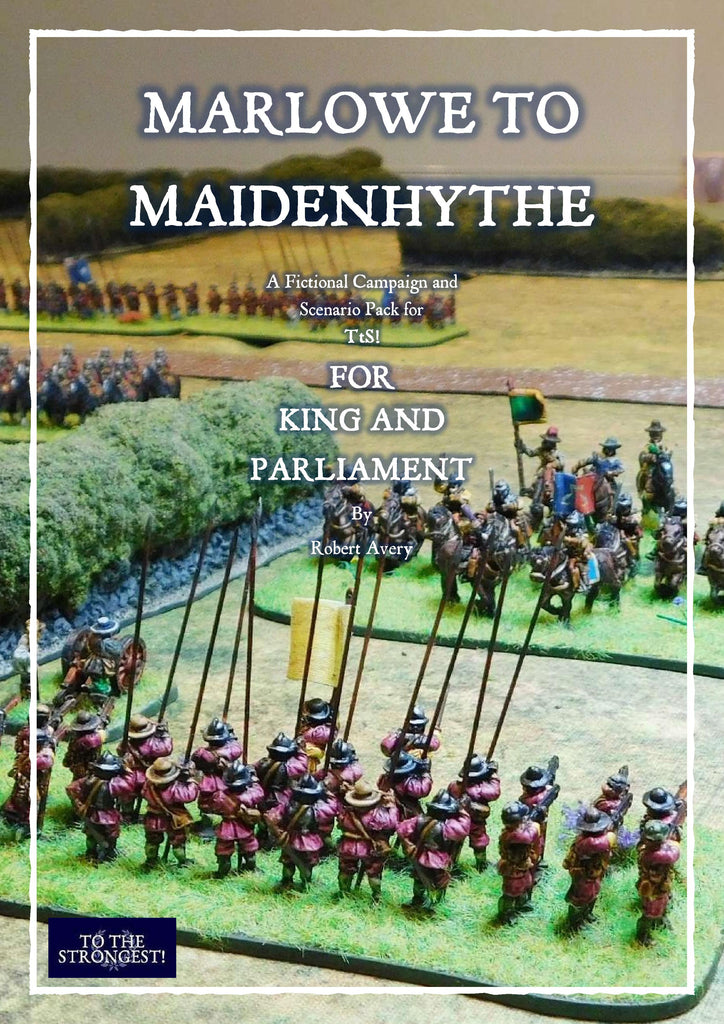 TtS! For King and Parliament - Marlowe to Maidenhythe scenario book - Physical Edition
The 66 page Marlowe to Maidenhythe scenario Book, written by Robert Avery, is a physical print book, designed for the TtS! For King and Parliament English Civil War rules but useful with other rule systems too. It is printed on 130 GSM paper and is wire-O-bound so that it will lie flat on the table.
The book contains twelve free-standing fictional scenarios set around in the counties of Buckinghamshire and Berkshire during and shortly after the English Civil War. They tell the story of a series of clashes between Sir John Boulters (for the King) and Sir Christopher Grey (for Parliament). Each scenario contains a background briefing, separate briefings for each of the players, a deployment plan and orders of battle. The scenarios can be played individually or in sequence, as a campaign. Many of the characters and units recur throughout the campaign.