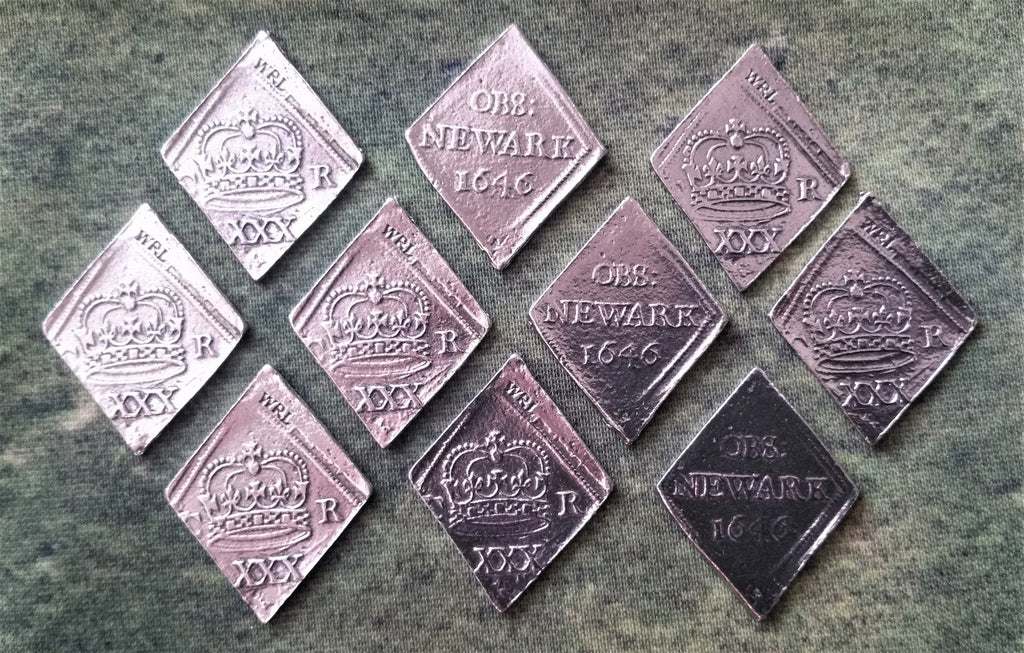 Victory Medals - Newark Siege Half Crown
The use of replica coins as victory medals add a certain je ne sais quoi to a game of TtS For King and Parliament. The beautiful and unusually-shaped Newark siege half crown was created to pay Royalist troops during the 1646 siege. 
These hefty lead-free pewter coins, approximately 30mm by 40mm, are sold in packs of 10.