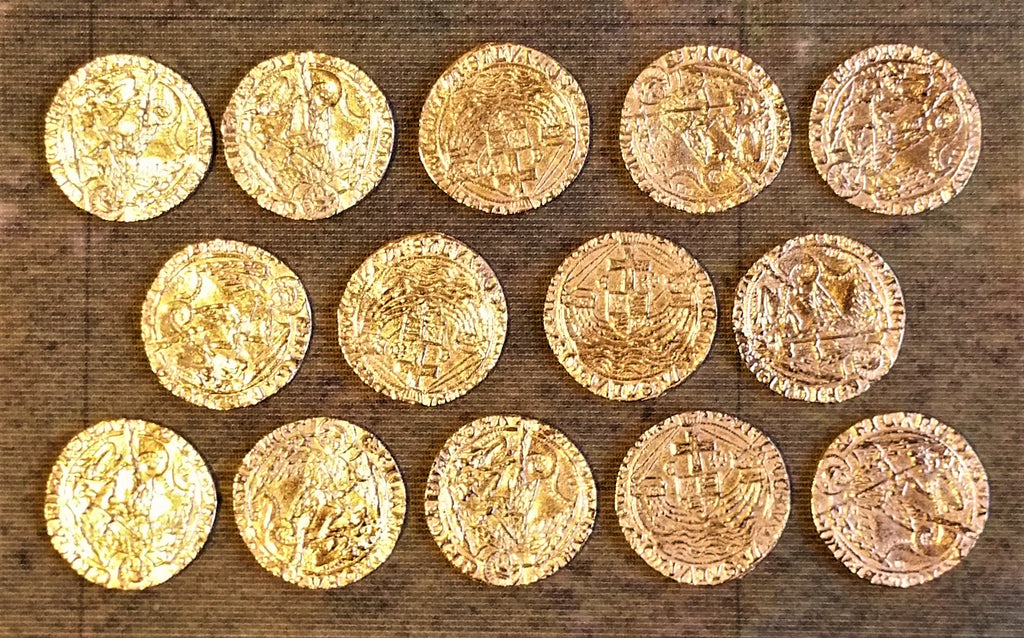 Victory Medals - replica Richard III Gold Angels
The use of replica ancient coins as victory medals add a certain je ne sais quoi to a game of To the Strongest! 
This set includes 14 replica Richard III Gold Angels from around 1485, cast in lead free pewter and plated in 22ct gold. These are relatively large coins, round 25mm in diameter, featuring St. Michael slaying dragon lying at his feet, and on the reverse a ship bearing coat of arms. 
14 medals should be ample for any 130 point army.